This is where your next holiday begins...
Farmer's Autumn in the

Salzburg Seenland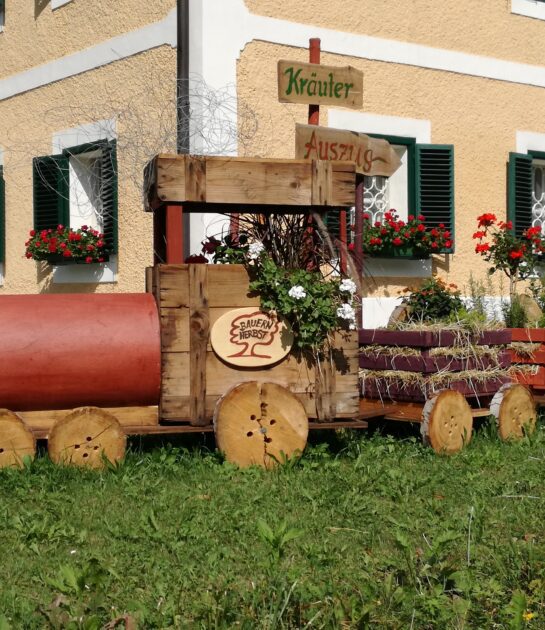 Outside in the Bauerngartl - colourful enjoyment, magical variety

Nothing is invented or staged at the Bauernherbst. Everything that has a long tradition at this time of year contributes to the colourful diversity of the offerings and events.
Tradition & Customs

in Salzburg Seenland
Colourful deciduous forests in the picturesque hilly landscape amidst the lakes and along the tranquil lakeshores invite you to enjoy relaxing cycling or hiking tours.
The Bauernherbst programme is dominated by traditional crafts - whether herb expert, ball miller or blacksmith - they share their traditional knowledge with interested visitors. The Seenland Garden Roas.
Autumnal decorations in the farmer's autumn resorts of Obertrum am See, Seeham, Neumarkt am Wallersee and Straßwalchen as well as the culinary cuisine of the inns round off the atmosphere.
The Bauernherbst Opening Festival on Sunday, 27 August 2023 in Obertrum am See promises an unforgettable experience for visitors. The festival takes place in our beautiful Salzburg Seenland and marks the nationwide opening of the 28th Salzburger Bauernherbst.