This is where your next holiday begins...
Pilgrimage through the

Salzburg Seenland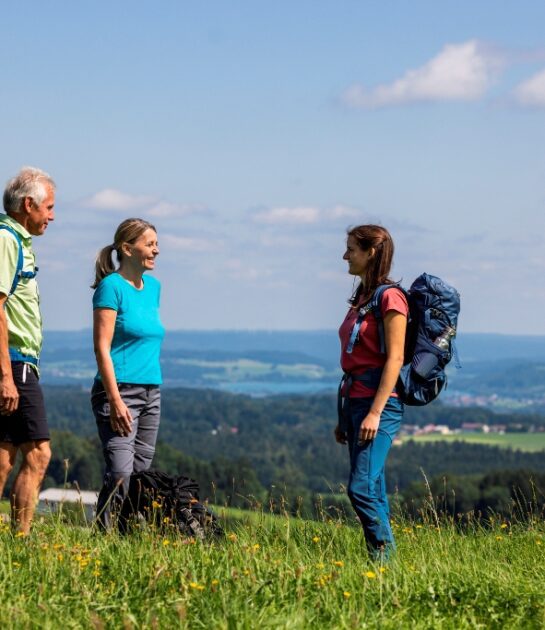 The Salzburg Seenland with Wallersee, Mattsee, Grabensee and Obertrumer See, surrounded by picturesque and beautiful hilly countryside, offers the best conditions for particularly beautiful pilgrimages.

The Seenland pilgrimage circuit largely follows the European pilgrimage route VIA NOVA.

On pilgrimage through the

Salzburg Seenland
On the 100 kilometres of the trail, virtual stations with audio guides encourage contemplative thoughts. Impulses inspire reflection on current topics around peace, contentment and inner contemplation. The circular route with a length of 15 - 20 km gives the opportunity to complete a pilgrimage tour in one day. The places are also easily accessible by public transport.  

An extension over the Haunsberg to the Silent Night site of Oberndorf near Salzburg lead up to the Peace Trail.

Our pilgrim-friendly accommodation is easily accessible along the route.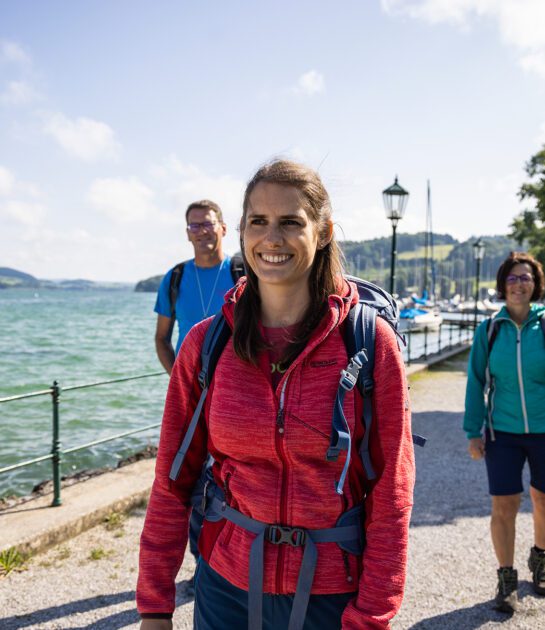 We have put together these stages for you, which can be modified at any time.
In our Flyer we have worked out 6 stages for you to plan. The route length of one day is calculated with 15 km to 23 km. Audio guide stations along the route help you get in the mood, because pilgrimage is above all a journey to yourself. The stations are marked with the symbol. The QR codes in the map lead directly to the interactive map.
LAKELAND PILGRIMAGE STAGE 1
Seekirchen - Henndorf - Pfongau - Neumarkt ~ 18 km
>> Tour dates & map
LAKELAND PILGRIMAGE STAGE 2
Neumarkt - Pfongau - Irrsdorf - Steindorf - Pfongau - Neumark ~ 23 km
>> Tour dates & map
LAKELAND PILGRIMAGE STAGE 3
Neumarkt - Köstendorf - Schleedorf - Mattsee ~ 15.5 km
>> Tour dates & map
LAKELAND PILGRIMAGE STAGE 4
Mattsee - Perwang am Grabensee - Berndorf - Seeham ~ 15 km
>> Tour dates & map
LAKELAND PILGRIMAGE STAGE 5
Seeham - Kaiserbuche - Schlössl/Nußdorf - Oberndorf ~ 15 km
>> Tour dates & map

LAKELAND PILGRIMAGE STAGE 6
Oberndorf - Nußdorf - Haunsberg - Obertrum - Seekirchen ~ 21.5 km
>> Tour dates & map
ALL STAGES - TOTAL DISTANCE