This is where your next holiday begins...
A warm welcome

in Berndorf near Salzburg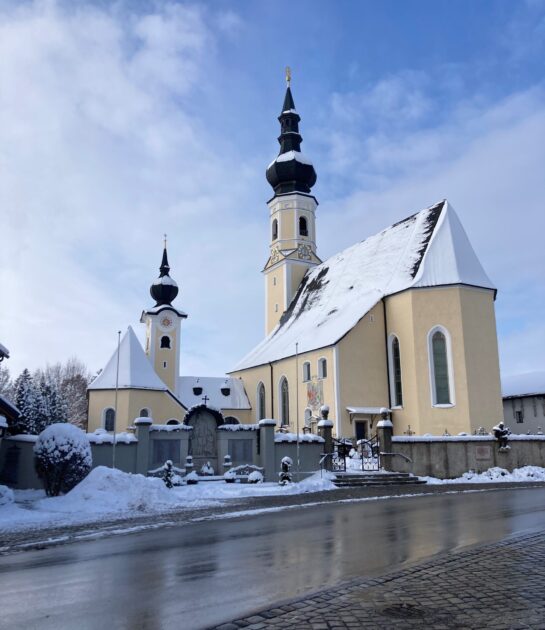 The municipal area of Berndorf is located at the foot of the Haunsberg in the northern Flachgau and covers an area of 14.46 km².

Berndorf has a gentle landscape and is characterised by the rural cultural landscape with its farmsteads and hamlets. The village lies at an altitude of 548 m above sea level; the highest elevation in the municipality is the "Linde am Thurn".

It is located above the "Kalchgrubergut" at an altitude of 687 m and is protected as a natural monument.

This is also where the Berndorf "cradle lounger" is located, from where you have a wonderful view of the village, the Upper Austrian Innviertel and towards the south into the mountains.
Things to know about

Berndorf near Salzburg
Berndorf - the sonorous name is supposedly derived from a Bavarian yeoman named Pero, the "strong as a bear". The community was first mentioned in a document in 789, and the first church is said to have been built around 1130.
Around 1440, the present parish church and Anna chapel were built, both in late Gothic style. The tower received its characteristic Baroque onion-shaped helmet in 1684; and as the only church tower in Salzburg's Flachgau region, its spire is not adorned with the usual cross, but with a two-metre-high radiant Madonna. Incidentally, around 1700 the parish church was a much-visited place for pilgrims: numerous people made their way to Berndorf to seek comfort and assistance from the "Radiant Madonna".
Right next to the church: the vicarage with its picturesque "Bärenbrunnen". The Seenland pilgrimage trail starts here and leads through a varied landscape with unforgettable views. Educational and interesting: everything worth knowing along the way can be accessed via audio guide. Seenland. Grabensee, the smallest of the three Trumer lakes, belongs to the municipality of Berndorf.
The shores of the Grabensee are largely unspoilt and natural. For hikers and nature lovers, the landscape and nature reserve around the small lake is an oasis of tranquillity: among other things, the extensive moors on the west and north shores provide the ideal habitat and breeding ground for a large number of rare animal species. You will have a great time with us. Welcome to Berndorf!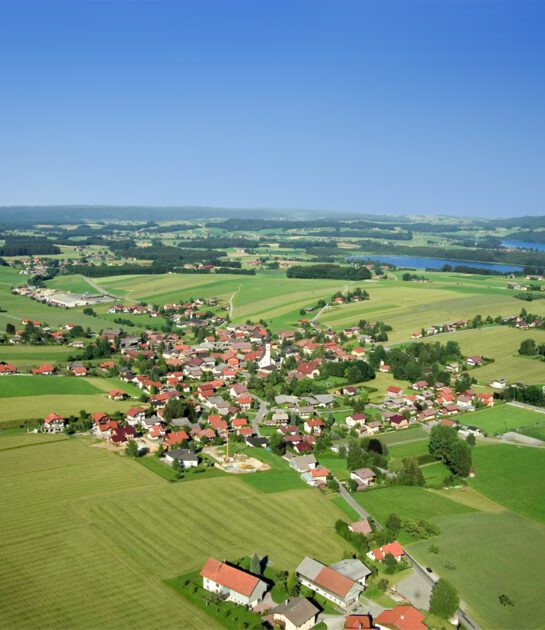 Discover the diverse Sports and leisure facilities in Salzburg Seenland!
From water fun and relaxation in the lido to exciting water sports activities and exploring the surrounding area by bike thanks to our bike rental and service. Test your skills at mini-golf and football golf or challenge yourself on the tennis court. Enjoy sociable hours bowling or experience the fascination of horse riding at our equestrian farm and on carriage rides.
Our exercise parks offer you the opportunity to be active and enjoy nature. Golf enthusiasts can let off steam at our challenging golf club. And for unforgettable excursions, wonderful destinations are at your disposal.
Contacts and detailed information on all these activities can be found at here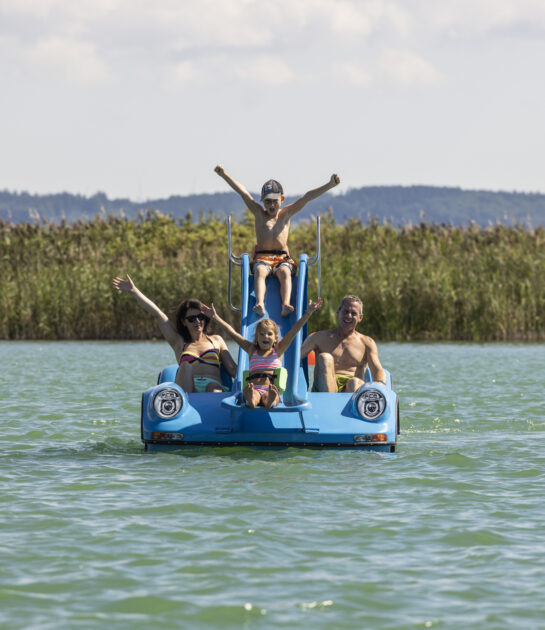 0.4 °C / 1.4 °C
Berndorf near Salzburg

4.8 °C
Grabensee

Berndorf Municipal Office
pin_drop
Franz-Xaver-Gruber-Platz 1
5165 Berndorf near Salzburg