This is where your next holiday begins...
Cycling in the

Salzburg Seenland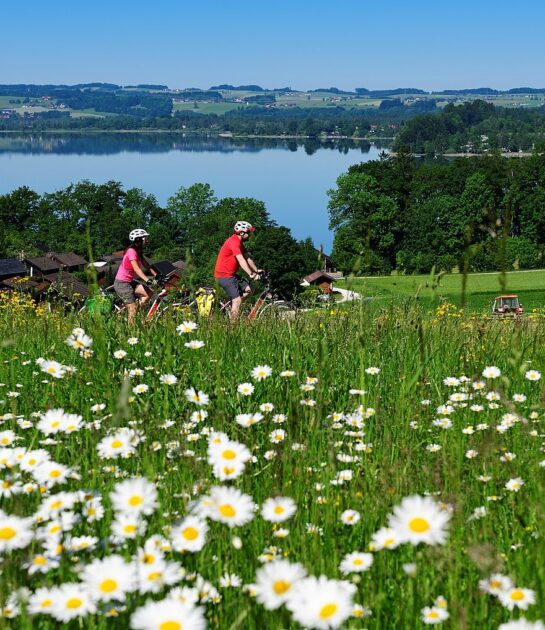 The gentle hilly landscape of the Alpine foothills with Wallersee, Mattsee, Grabensee and Obertrumer See stands for varied tours in the "Velodrom Salzburg Seenland".

For pleasure and sport cyclists alike, the route offers a total of 600 kilometres of well-developed cycle pathsThe trails lead over hills with magnificent views, through sparse forests and along unspoilt riverbanks.
Seenland Velodrome

600 km of cycle paths under one "roof
The tours lead along cycle paths (off-road), cycle and pedestrian paths (watch out for children!), calmed back roads and gravel roads.
Whether for a tour into the blue or one of the 14 elaborated bike tours - for every case there are seven rental and service stations as well as 20 e-bike charging stations at your disposal.
Cycling holiday in Seenland
Spend your cycling holiday where already in 2006 the cycling pros were thrilled by the unspoilt landscape and the magnificent lakes.
Due to their manageable length, most tours are ideal for Rallies. After getting to know the country and its people, the tour always returns to the starting point. 
The signage was renewed across the board in 2019. Follow the symbols of the tours or enjoy your ride into the blue!
Here you will find Service contacts: